Over the years that I have been answering questions from art history students, I have realized that at the heart of most questions is an anxiety about how to succeed. I've long thought that one day, a book would be released that helps aspiring art history majors navigate the path from high school to college to career, but nothing to my knowledge has come out. The need for such a book has become clear to me in recent months; I can no longer keep up with the volume of emails I receive from high school students hoping to major in art history in college, but don't know how to do so in a way that will help them succeed in this field. That is how I found myself typing these words and embarking on an ambitious project that I have wanted to see come to life for a long time.
The Study of Art History: From High School through College will, as the title suggests, walk students through the process of studying art history in high school and independently, selecting and applying to colleges, and majoring in art history. The book will be divided into three major parts: High School, Applying to College, and College Life, and each part will conclude with a list of free, online resources and recommended reading. The content within each part will be arranged flexibly so that students can skip to the chapters (and sub-sections of chapters) that are relevant to their individual situation.
Because my education and experience was developed in the United States, the first edition of this book will focus on North American educational standards and practices but will include a chapter to give a brief international perspective. I realize that the desire to study art history transcends geographic boundaries and thus I hope to revise the second edition of this book to speak more fully to the needs of a global audience.
That being said, I need your help.
I don't want this book to simply be a set of "how tos," nor do I want it to be narrated by one voice. I envision this book as the result of collaboration with current, past, and prospective students from around the world who contribute their advice, experiences, and thoughts about the study of art history. With the help of others, I hope to offer an authentic and comprehensive look at what studying this field is like in today and provide a sense of guidance and community to those who might feel like they are lost in the chaos that often is college.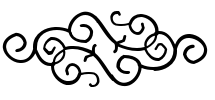 Lend your voice to The Study of Art History
If you would like to contribute to The Study of Art History, please respond to any or all of the questions below, in whole or in part. No personal information is collected and your name is optional. The vision I have for your responses is that, depending on what they are like, they will be included seamlessly within the text as part of a narrative (e.g., a brief quote) or included and designed as a separate element (e.g., a list of study tips or a story about one's experiences). That being said, I don't expect to use every single response, but every response provided will help me to understand more fully what the greater art historical community believes about the questions below, and therefore, will help me write this book from the proper perspective of community. For this reason, I hope to collect as many responses as possible.