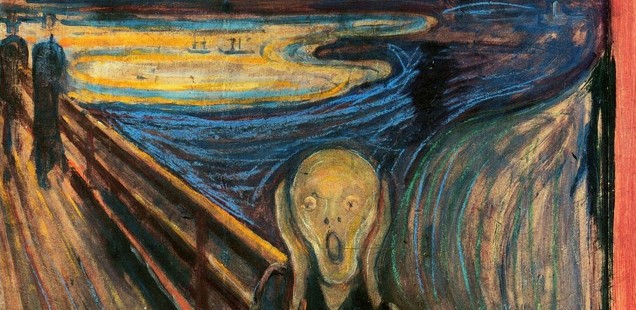 "Help! My parents don't want me to major in art history."
One of the most frequent emails I get from aspiring art history majors is something along the lines of, "I fell in love with art history and want to major in it, but my parents want me to pursue something more practical. Help!" Young people who find themselves in this situation are often torn between following their passion by studying art history and pleasing their parents by choosing what is perceived as a more employable field of study. My advice follows below and is addressed to those who find themselves in this tense situation.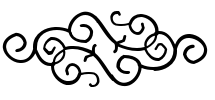 The biggest concern your parents have about your choice of major is likely what opportunities you will have for employment. Your parents want you to succeed, and the path to a successful career with an art history degree is not readily apparent. I was fortunate to have parents who supported whatever I wanted to major in, but the truth is that if they wanted to, my parents would have had reason to be concerned. It is no secret that our field is highly competitive and that landing a job in art history is difficult. Knowing what you want and refusing to give up are just two ingredients to success; success requires that you are intentional about your education by making consistent, proactive decisions that anticipate the future.
If all you know is that you are passionate about art history and are unsure of what comes after graduation, take time to research what types of careers are available to you. A good place to start is Career Alternatives for Art Historians, a website that identifies career paths outside of academia. One thing you may want to consider is double majoring or minoring in another field. In addition to increasing your knowledge about multiple areas of study, this could also help you stand out and broaden your professional opportunities. Identifying your career goals and academic interests is imperative so that you can use your time in college wisely.
A graduate degree is a requirement for becoming a professor, curator, or art conservator, three of the most traditional career options for art historians. These jobs may spring to your parents' minds as too much of a gamble, and they aren't wrong. If any of these are your Dream Job, you should determine whether or not graduate school is right for you and map out a realistic plan for obtaining the academic and professional experience that you will need in order to be admitted to a graduate program. You may want to take a gap year to travel, gain more professional experience, save money, or learn a language. Once you are in graduate school, you will need to be proactive about fulfilling your degree requirements in a timely fashion and advancing your career.
Once you have an idea of what you want to do professionally, tell your parents about your goals and discuss what steps you will take to get there. Practical steps might include doing summer internships, volunteering at museums, writing a senior thesis, or studying abroad. If your parents see that you have carefully thought out your education and future, hopefully this will help to alleviate their apprehension about your major.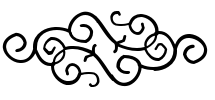 "Your work is going to fill a large part of your life, and the only way to be truly satisfied is to do what you believe is great work. And the only way to do great work is to love what you do." — Steve Jobs
As I hope to have demonstrated above, you shouldn't throw caution to the wind and declare your major without carefully considering how your major will affect your future. That being said, would you able to live with a decision to not major in art history? Your desire to study this field might be so strong that you can't entertain any alternative. If this is the case, can you put your finger on why? If so, you should convey this to your parents (if you haven't already), because their ambivalence may also be fueled by the fact that they don't understand what your motivations are.
If you are having trouble pinpointing what is drives your desire to study art history, think about the first time that you were introduced to it. What stood out to you? What about that initial encounter has stuck with you? Does it have any bearing on why you want to major in this field? Whatever your answers to these questions, whether your fascination is with a particular artist, time period, or something else, you should sit down with your parents and introduce them to the art that moves you. Seeing that your desired major is about more than just education —  that it speaks to you on a personal level —  could give your parents a new appreciation for the field that you love.
You may also want to talk to your parents about how you each perceive the value of a college degree. The media consistently criticizes liberal arts degrees for being useless because of their low return on investment, but there is also a paradoxical recognition in the media that art and museums are a crucial part of the human experience and of child development. If you major in art history, it is true that you will probably have to work hard to achieve your academic and professional goals, but you may or may not care about your salary. You may believe that the value of your education is not based on numbers but is determined by how your education will enrich your mind. The worth of your degree may not rest on what types of jobs you can get, but in how you will learn to decipher the pinnacle of human expression. You determine the value of your degree. Hopefully, your parents will appreciate that you have thought through your career goals and the motivations behind the pursuit of your education.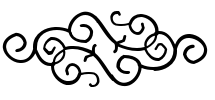 I hope that this post has given you ideas about how you can talk to your parents about your educational goals in an effective, action-driven way. Some of you may be in a situation where your parents are (or will be) paying for your college tuition; naturally, you may feel indebted to them and want to repay their generosity by studying something that they approve of, even if it isn't what you're passionate about. I encourage those of you in this type of situation to take action on the advice outlined here and have the courage to approach your parents about your academic plans.
Though your parents have cause to worry, the heart of their worry is that they want you to live a successful, happy, and fulfilling life. Declaring a major is yet another reminder that their child has grown up, and it can be difficult for them to understand how the study of art history can allow for you to have a rewarding future. With plenty of thought and planning, this is possible. If you can explain your plans to your parents and help them understand what it is about art history that you can't live without, then hopefully they will allow you to pursue your degree. Good luck!
"You must live in the present, launch yourself on every wave, find your eternity in each moment. Fools stand on their island of opportunities and look toward another land. There is no other land; there is no other life but this." — Henry David Thoreau, Journal, April 24, 1859. 
References, in order of appearance