Hello and welcome to Caravaggista.com! The articles on this website range in topic and scope, but most posts are about the artists, religious beliefs, and historical events of the sixteenth and seventeenth centuries. The term "Caravaggista" comes from art historian Mary D. Garrard's biography of Artemisia Gentileschi, of whom she wrote: "There were many Caravaggisti, but only one Caravaggista."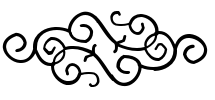 If you're a first time visitor to Caravaggista, you may want to explore the following links.
Advice & Study Tips
"Help! My parents don't want me to major in art history!"
So you've taken art history, fallen in love with it, and now you want to major in it. That all seems great, except your parents would rather you do something more practical with your life. What do you do? Here's some food-for-thought.
7 Tips for Succeeding in Your Art History Course
Whether you are taking your first art history course or are an art history major, here are seven things you can do to help yourself succeed in your  art history classes.
Q&A
This portion of the site contains Q&A from current and prospective art history students. Why should you study art history? What are your career options? What do you do when you doubt your academic choices? How do you apply to grad school — or even start thinking about it? All of these questions & more are answered.
Resources
The Resources page lists free, digital resources available for conducting research, finding and looking at artworks, helpful college & career websites, excellent art history blogs to follow, and a list of recommended reading.
Caravaggista.com Elsewhere on the Web
Tumblr
The Caravaggista Tumblr posts daily with art from across the centuries and the site covers a wide range of interdisciplinary topics.
Facebook Community
"Like" Caravaggista.com on Facebook to get art and art history-related posts in your Newsfeed and talk about art with fellow art lovers!
Caravaggista.com's Art History Guides
What to Expect from your First Art History Course, Second Edition
I designed and wrote this booklet for students who are taking their first art history course. It includes study tips, research & writing tips, and resources.
Applying to Graduate School in Art History, Second Edition
I designed and wrote this booklet for people who are considering applying to graduate school to study art history.